Main content starts here, tab to start navigating
Pizza has a special way of saving the day.
And when you order it, you save the day, too.
Pizza has a way of making a hero out of any one of us.
Really. Is there anyone bigger than the person who walks into the room with a pizza in their arms?
We make it easy.
Life is complicated. But at Nonna's Good Life, it's easy. Everything we do is designed to make the process of ordering Nonna's Good Life and eating our food, convenient.
We Promise
We will always have a piping hot, World's Largest Slice waiting for you to grab and go.
We will always be open late – really late – so that you can get a slice whenever the mood strikes.
We will always have a wide variety of sizes and a broad selection of pies to satisfy any craving.
However you want it, we've got it: grab-and-go, dine-in, or delivery.
You, First
Our guests spend their whole day taking care of other people. When they finally walk through the door at Nonna's Good Life, it's our turn to take care of them. We do everything that we can to make them feel good, seen, and appreciated. Then we send them back out into the world with a satisfied stomach and spirit.

Hey, you. We see you.
You show up. You work hard. You're honest. You do what you say you're going to do. These are your values; the code you live your life by. And, what you're made of? We're made of it, too.


Pizza has a way of making a hero out of any one of us.
Prepared simply and served without a fuss, the menu at Nonna's Good Life is filled with Italian-American classics.
It's the food you've got to have after a long day at work or school.
It's what you order when your buddies are coming over to watch the game.
It's the dinner that you know your kids will be excited about eating.
It's the right idea at your lunch break.
Or after a late night hitting the bars. It's for celebrating. Or commiserating. And everything in between.


For the
Working Moms



For the




Third Shift



For

the




Bar Hoppers



For

the


Winning Team



For

the


Single Dads



For

the


Revelers



For

the


First Date



For

the


Big Meeting

For




Nonna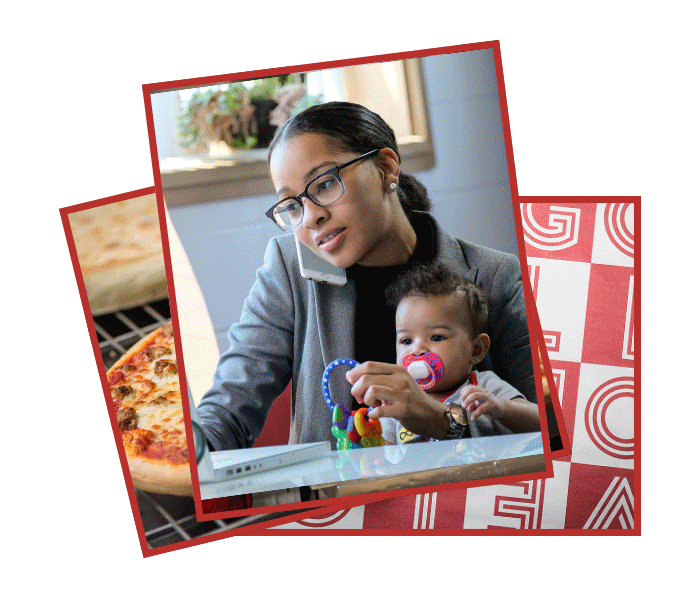 For




Everyday Heroes


DELIVERY • OPEN LATE 3AM • DINE IN • LUNCH & DINNER • GRAB & GO • QUICK & CONVENIENT